About
Inn at the Shore is owned and operated by Frank Hotels. Frank Hotels operates 9 tourist hotels with waterfront locations in Winthrop, Westport, Seaside, and Lincoln City, plus downtown locations in Astoria and Long Beach. Our collection of hotels includes the Westport Inn, Westport Marina Cottages (Westport, Washington), Winthrop Inn, Methow River Lodge (Winthrop, Washington), Inn at the Sea, Coastal Inn (Long Beach, Washington), Atomic Motel (Astoria, Oregon), Inn at the Shore (Seaside, Oregon), and Westshore Oceanfront Suites (Lincoln City, Oregon).
check availability
Guest ROoms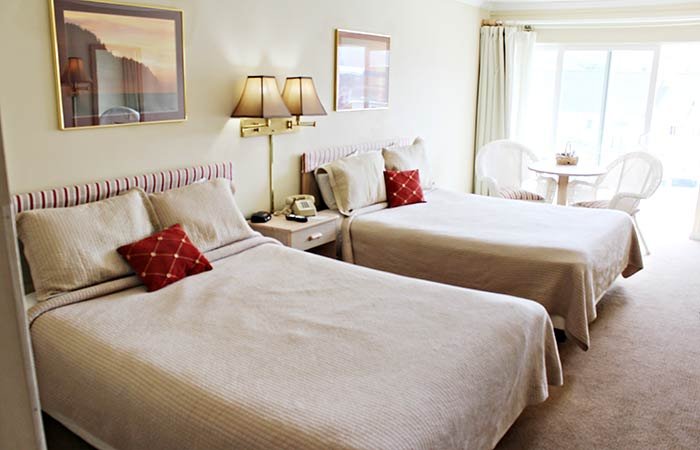 Situated on the quiet south end of the famous Promenade, the hotel has 18 units. There are panoramic views of the sea and Tillamook Head. The ocean is at your doorstep. All of the rooms have a terrace or balcony on which you can sit and enjoy the sea air.
Area Attractions
Located on the North Oregon Coast, there are a variety of interesting, local attractions to visit, not to mention Pacific coast views that are simply unparalleled. Come visit! You'll be transported!