About the Inn
Inn at the Shore is a beautiful hotel at the South end of the Promenade in Seaside, Oregon. Offering spectacular oceanfront rooms and a peaceful location. A walk down the Promenade or the sandy beach is just steps away! Seaside is home to plenty of activities, including gift and antique shops, art galleries, museums, arcades, horseback riding, Lewis and Clark Trail sites, the Seaside Aquarium, and plenty more. We are family and pet-friendly, with complimentary WiFi, bikes, and movies.
check availability
Guest ROoms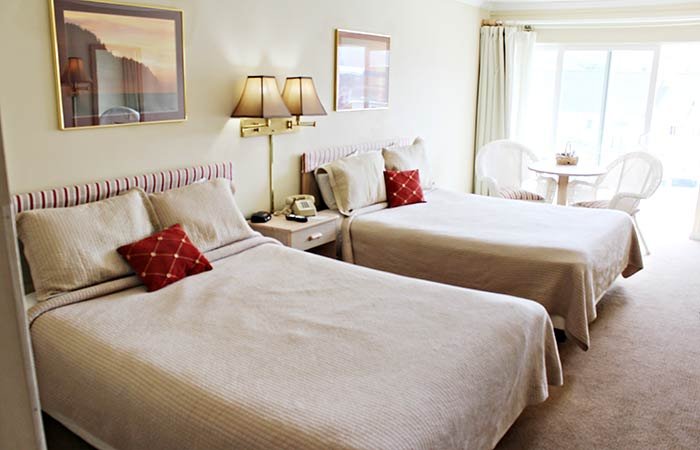 Situated on the quiet south end of the famous Promenade, the hotel has 18 units. There are panoramic views of the sea and Tillamook Head. The ocean is at your doorstep. All of the rooms have a terrace or balcony on which you can sit and enjoy the sea air.
Area Attractions
Located on the North Oregon Coast, there are a variety of interesting, local attractions to visit, not to mention Pacific coast views that are simply unparalleled. Come visit! You'll be transported!